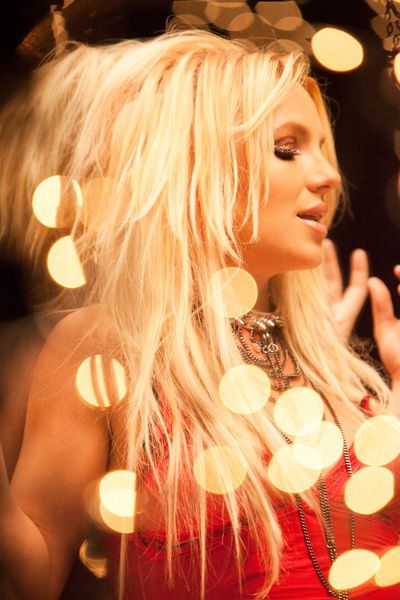 it seems like britney is having fun, finally, in her latest tour, ......., isn't she! .....she looks happy, beautiful and in good shape, and the femme fatale tour is getting bigger and bigger each time, with the participation of different artists like nicki minaj, a lot of sexy dances, a lot of good music, and of course, her costumes, which i loooove, very sexy, a lot of colors, she lookes amazing....!
this video shows you her tour costumes:
these are some pictures taking from her concerts........enjoy!