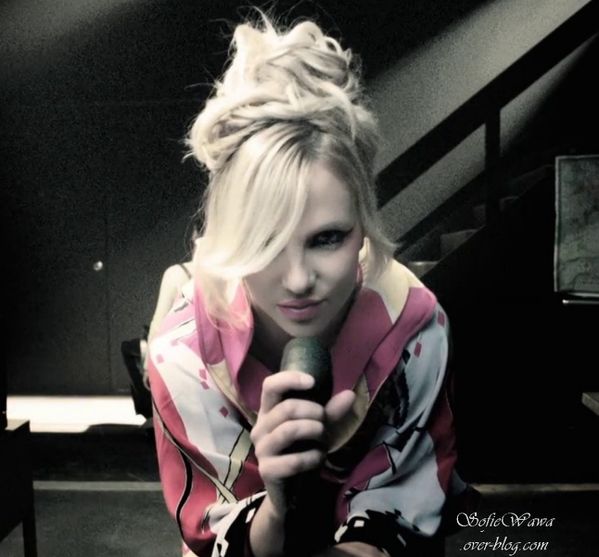 Yes Britney did it again making a huge success with her latest massive tour, which is now available on DVD
The Femme Fatale Tour is the seventh concert tour by Britney Spears, in support of her seventh studio album, "Femme Fatale", although she included hits from her previous albums for the fans.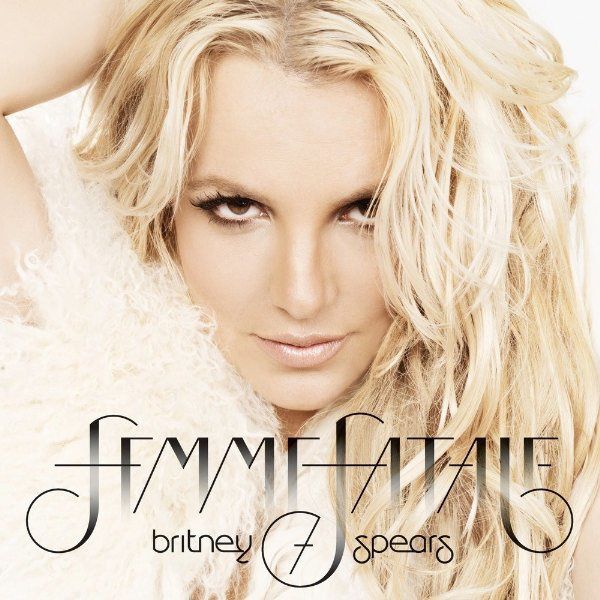 The show was entertaining, it captivated the audience, with a lot of good dance music & contagious energy, there were a variety of themes & a lot of awesome costume changes which were created by Fashion designer Zaldy Goc.
The show is inspired by the concept of the femme fatale throughout the ages. The tour concept portrays a story in which Britney is an "international woman of mystery" as a secret agent, who is chased by a stalker named Tormento Lancie.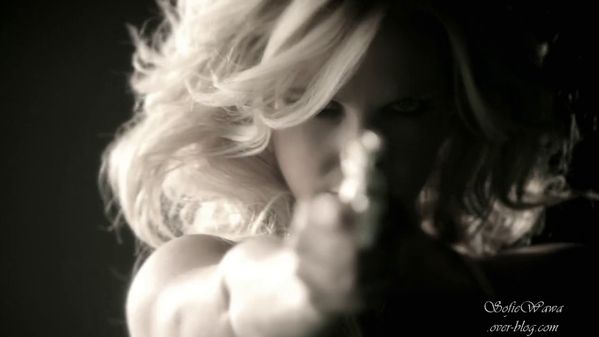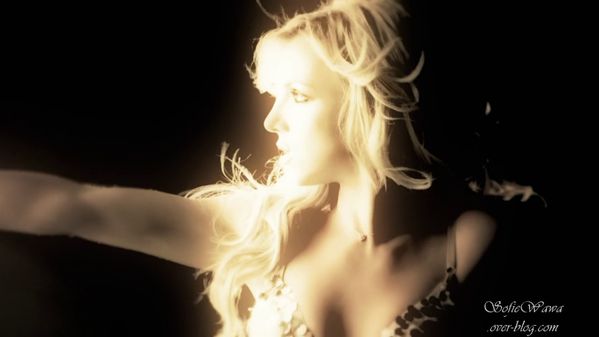 The show begins with a video introduction features her escaping from prison & arresting by the police after a chasing sequence.
Brit opens the show sinning her first single from her latest album "HIAM" wearing a white and silver costume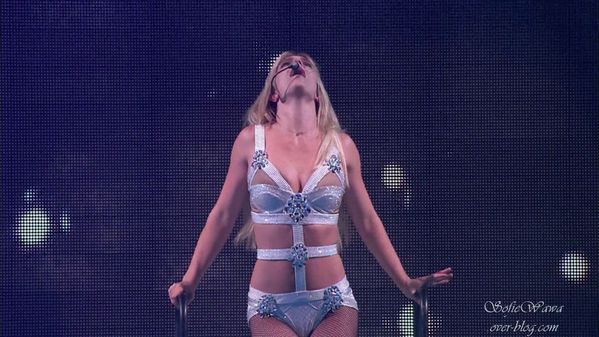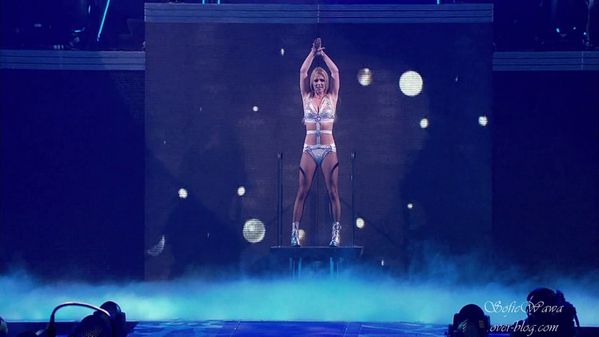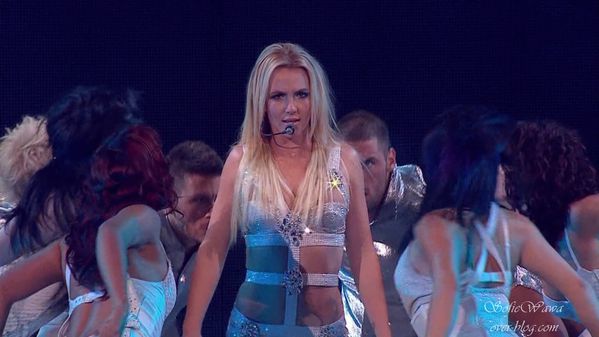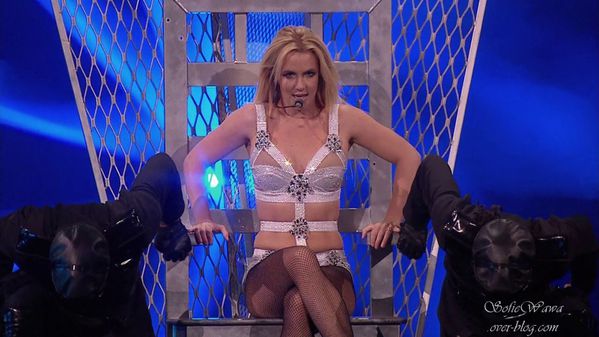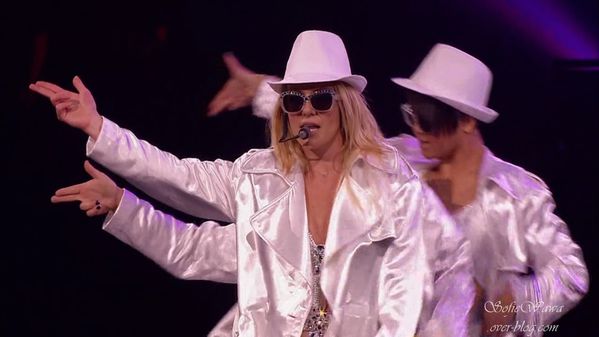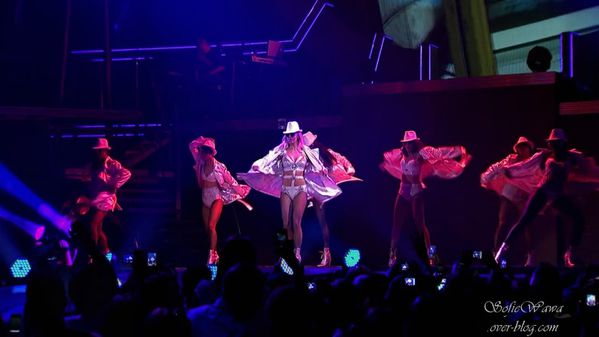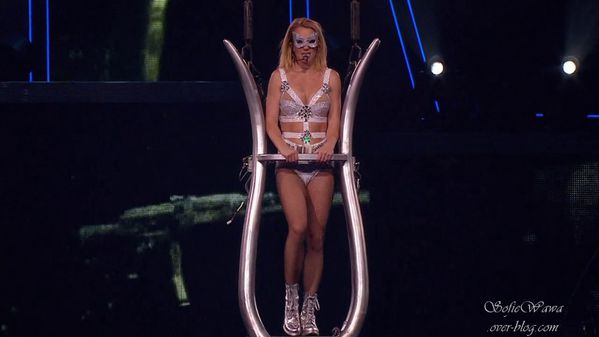 The pink latex jacket was my favorite outfit, she looked amazing performing several numbers from her latest & previous songs, she looked really like she's having fun & she's finally enjoying her moment on stage.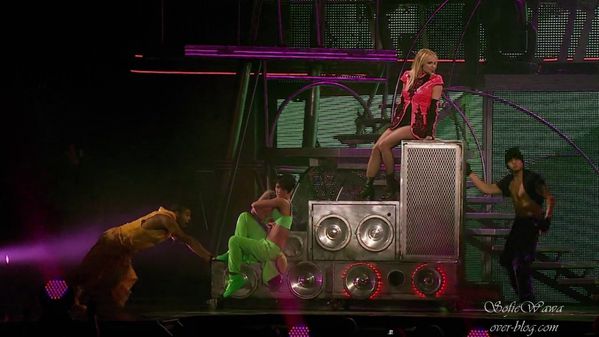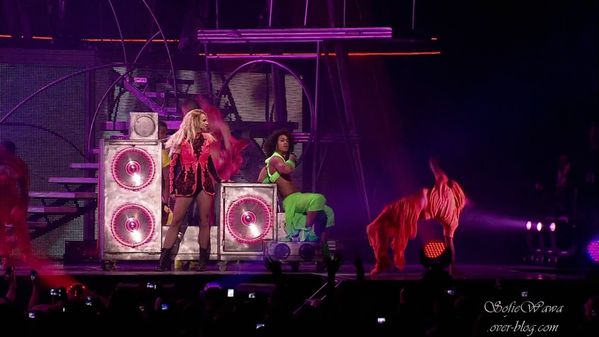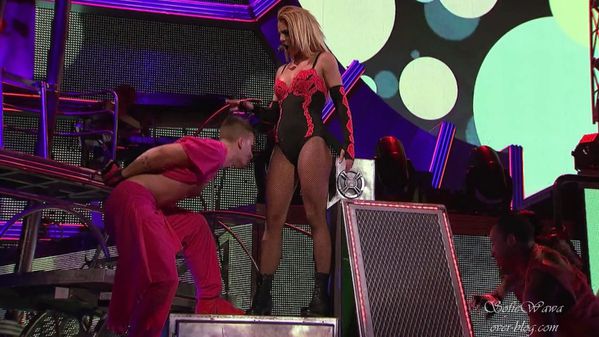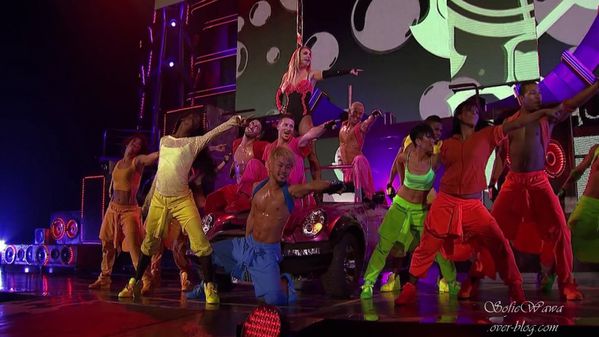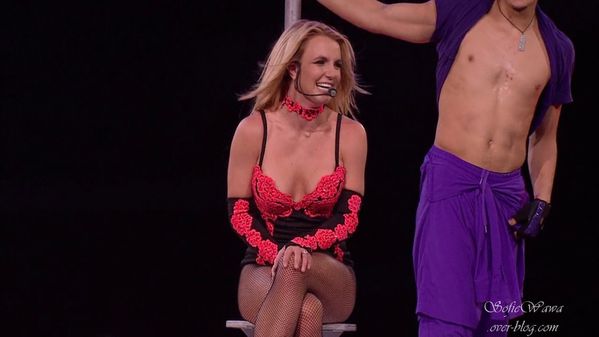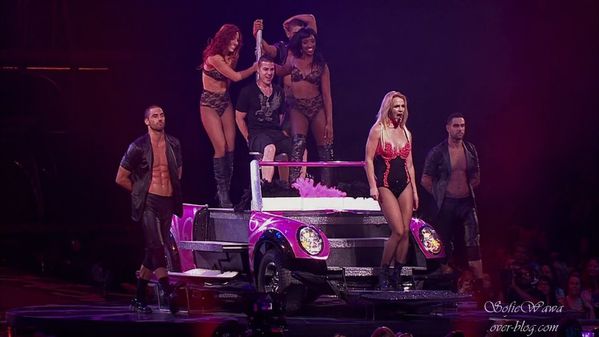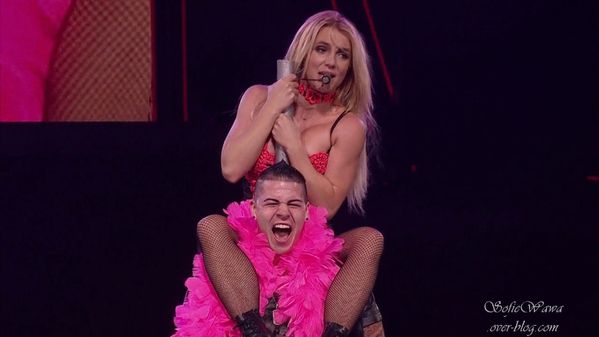 Brit did a performance inspired by Marilyn Monroe's iconic scene, where she wears a white flowing dress & dancers taking pictures of her....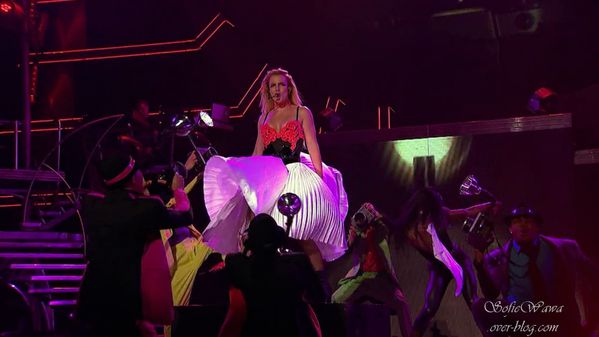 One of my favorite number is the Egyptian theme Brit returns to the stage looking really beautiful & sexy in a golden gladiator outfit; and performs an Egyptian-inspired version of "Gimme More", containing a barge and fireworks.that was really hot!!!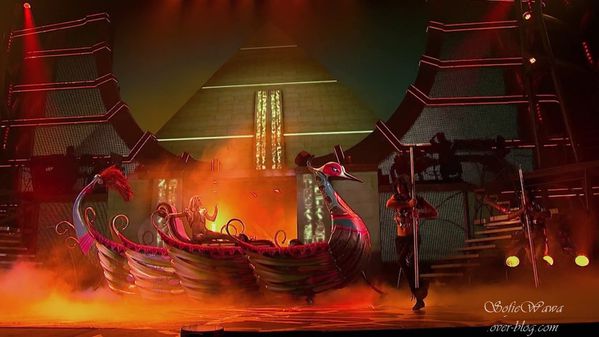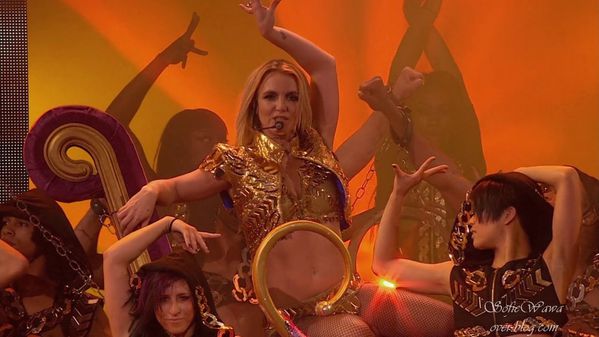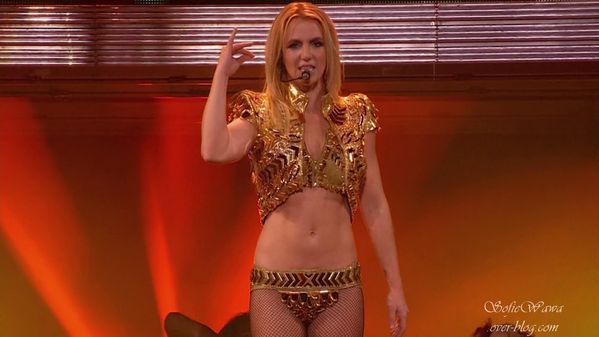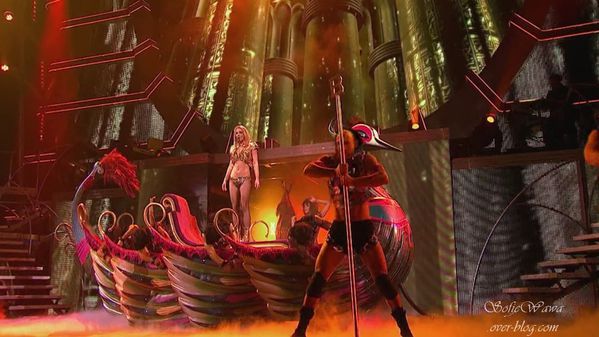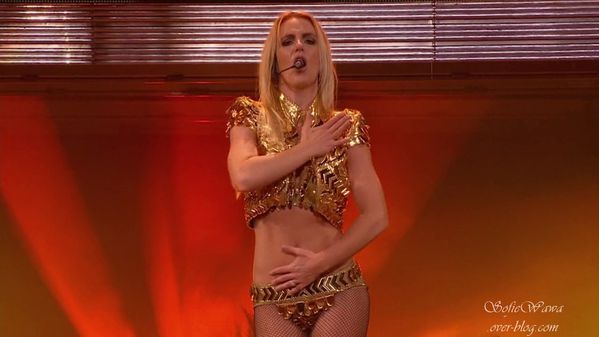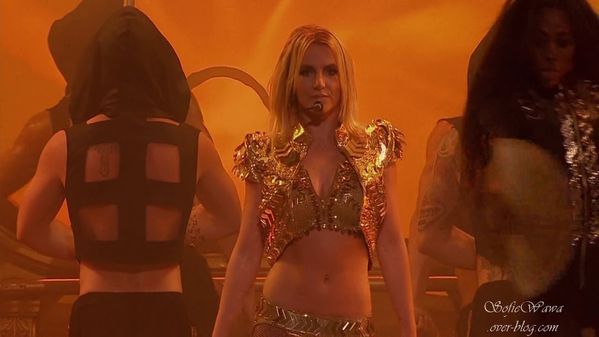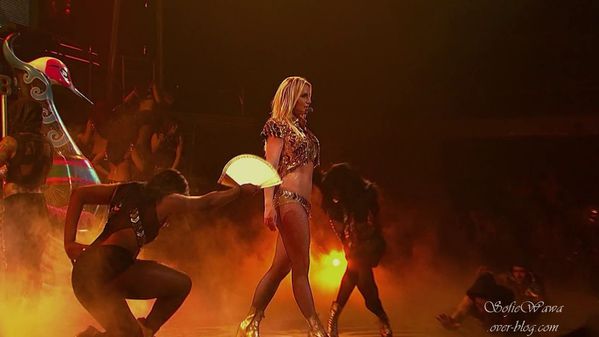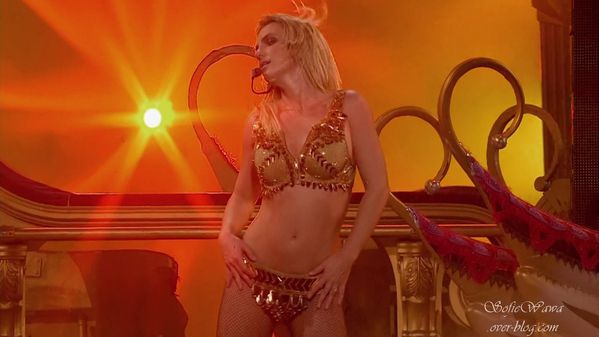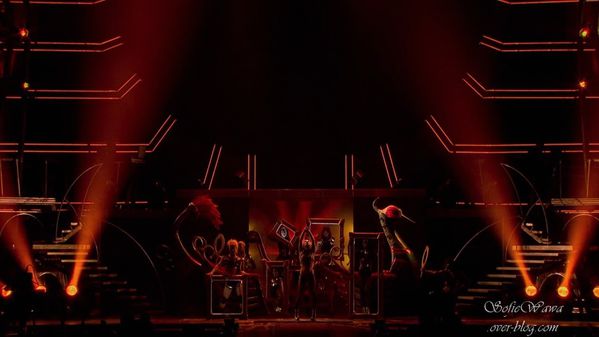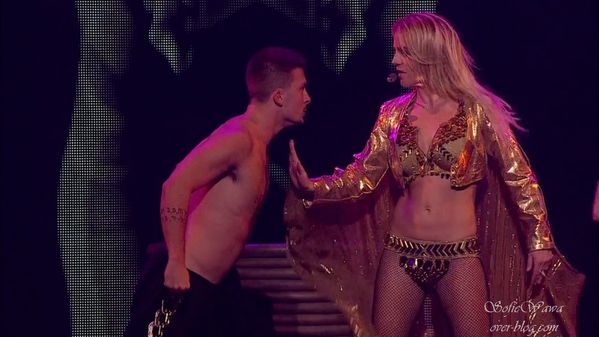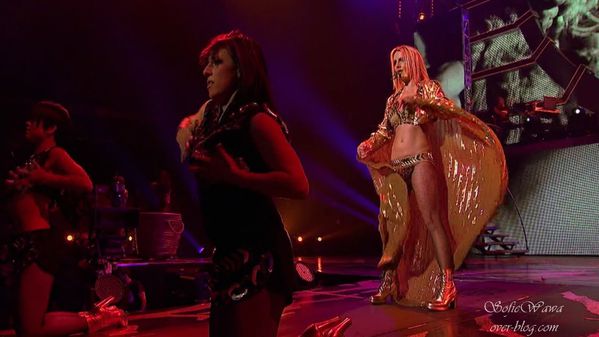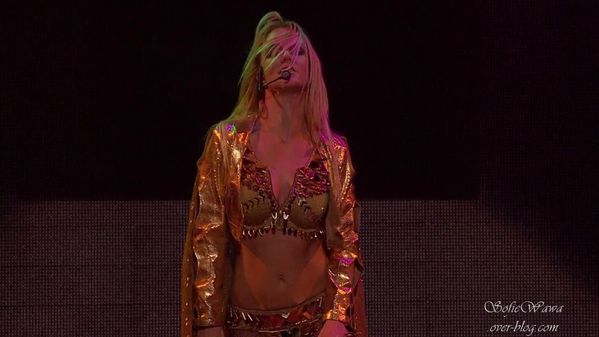 Than the show transforms into a Rock & roll party where Spears and her dancers did energetic routines performing a medley of her famous songs, they were dressed in motorcycle gear...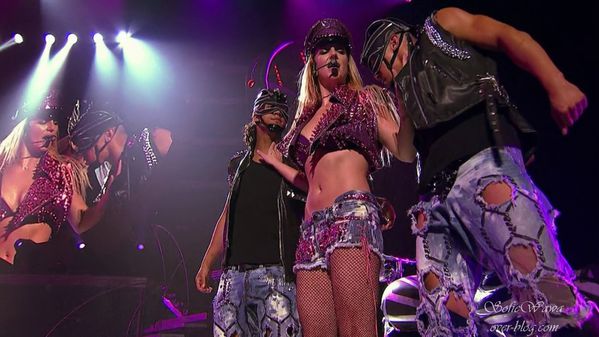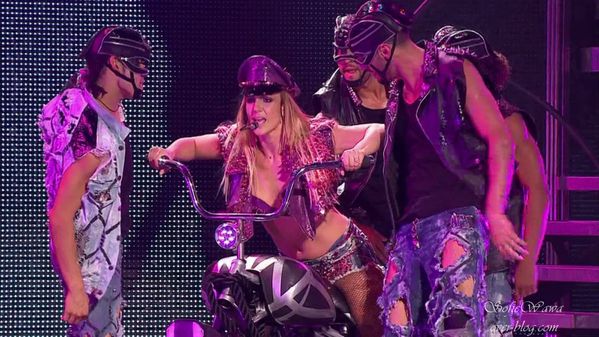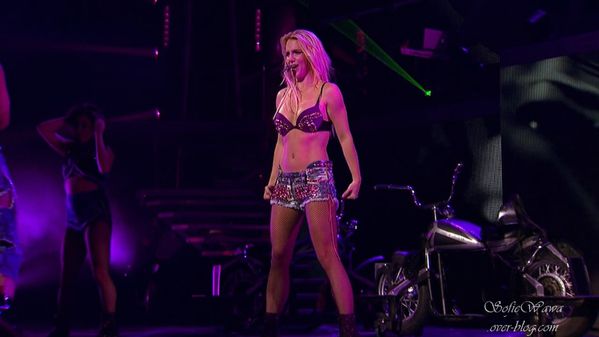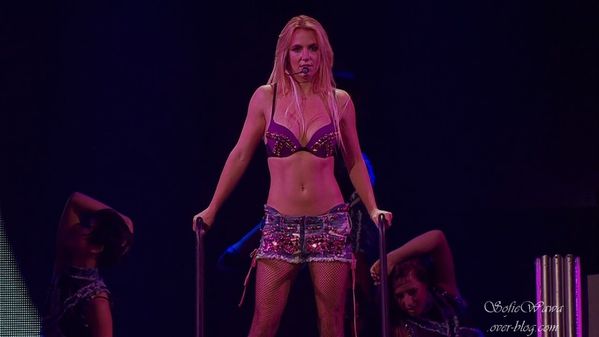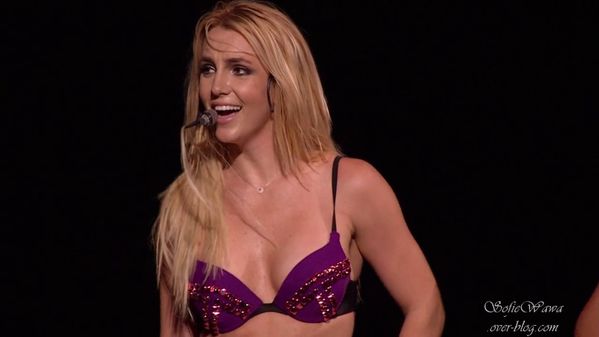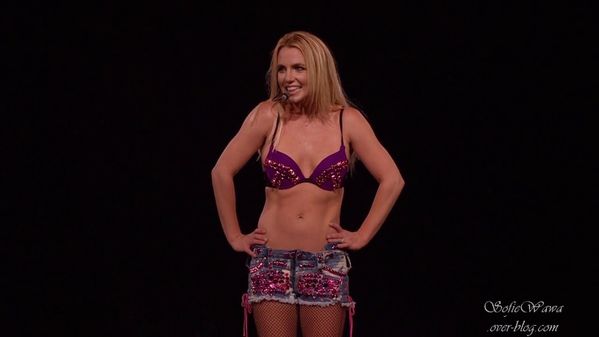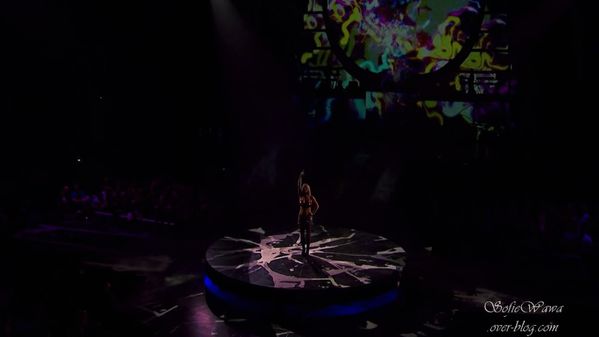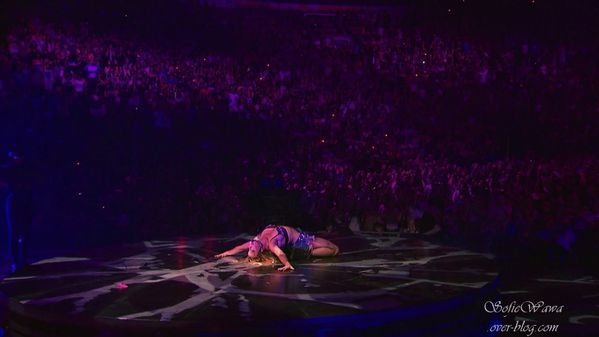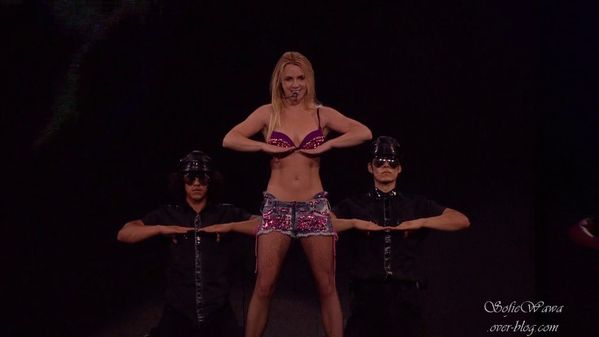 The encore starts with a video interlude in which Brit finally captures the stalker while wearing a kimono, with an anime version of herself ....i loved the idea it was cool!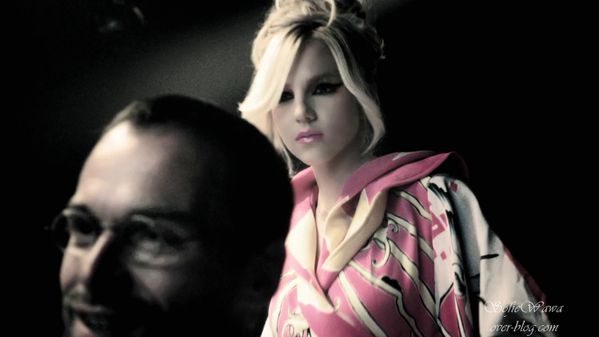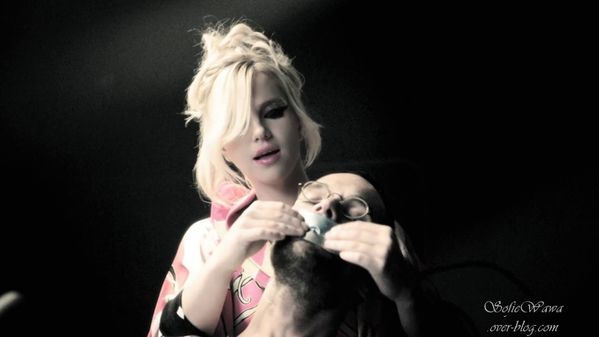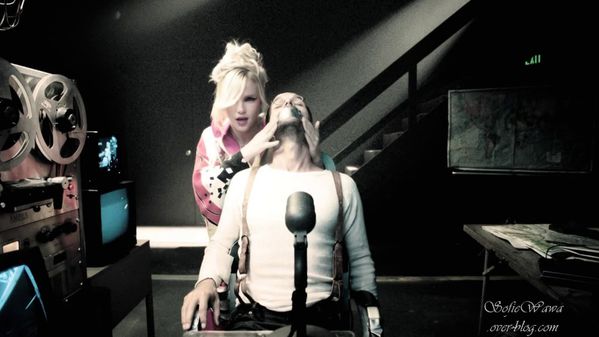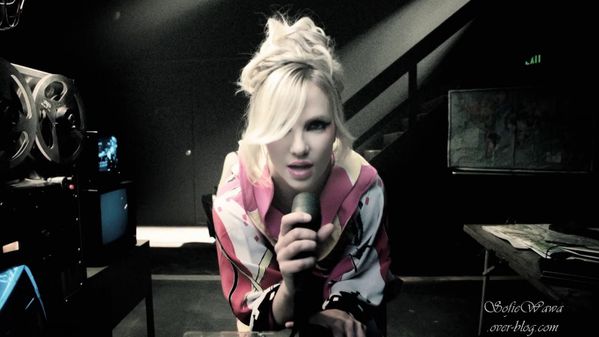 Than she did a performance inspired by Japanese dance where she defeats a group of ninja...!
which was really funny!!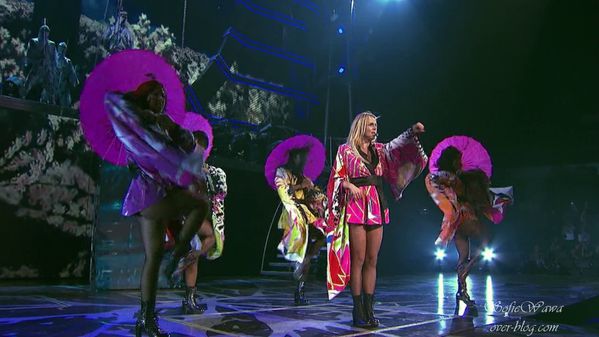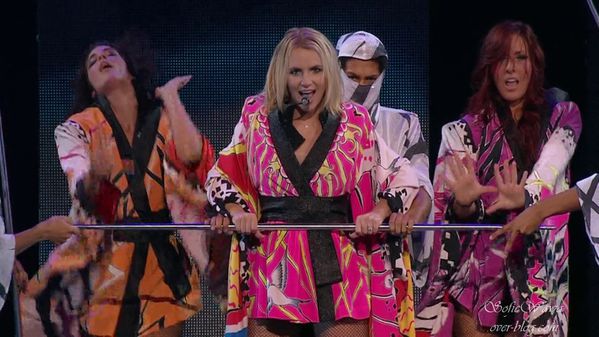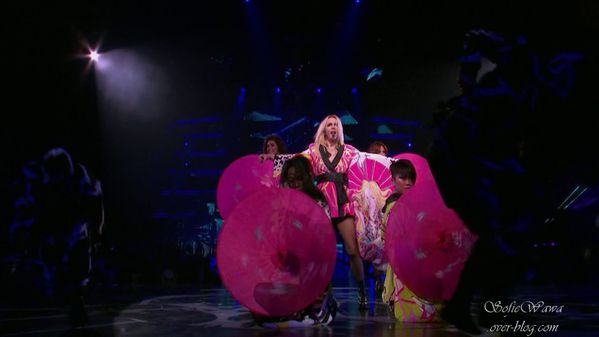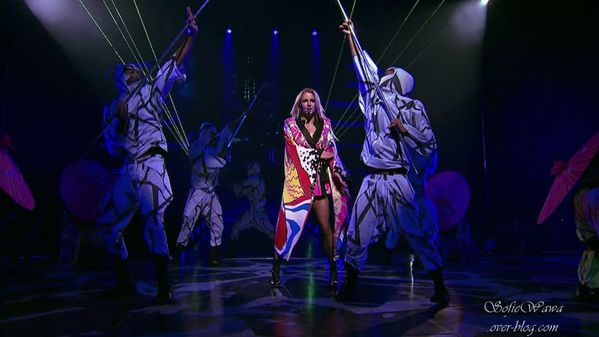 The final performance shows Brit wearing a black sparkly bodysuit for "Till the World Ends". Halfway through the performance Nicki Minaj appears on the backdrops rapping her verse of the song...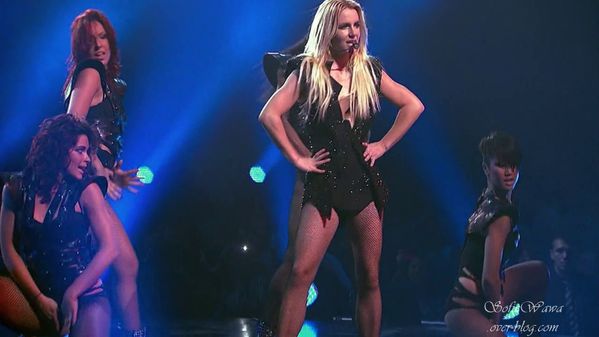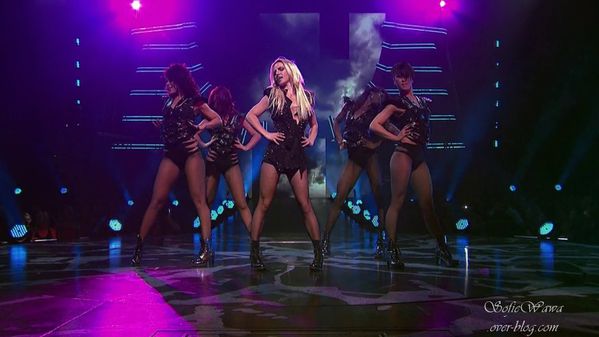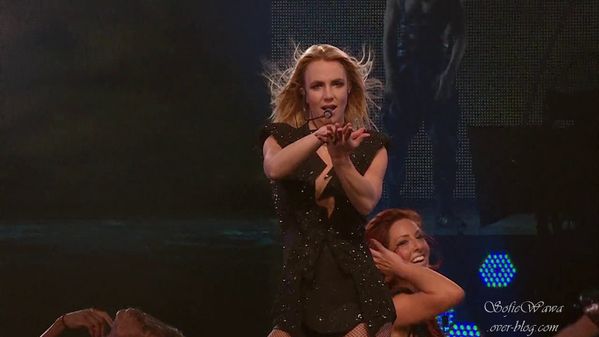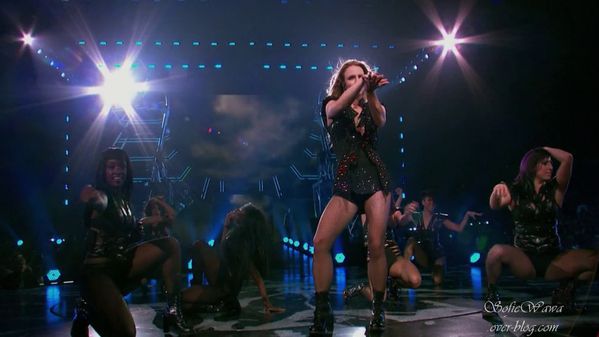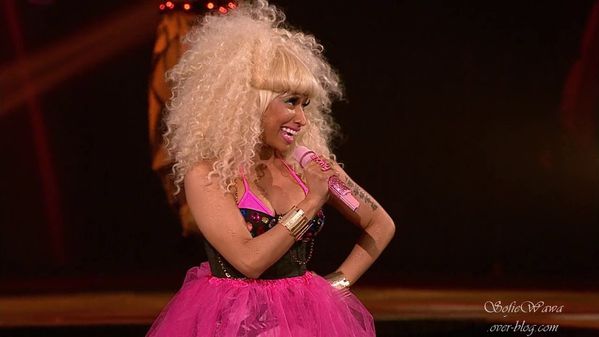 Brit closed the show flying in a platform with giant wings...like an angel!!!!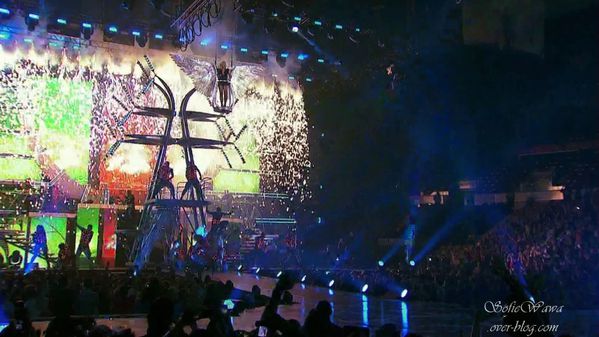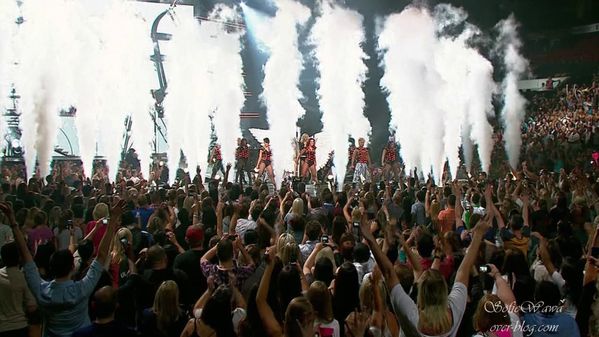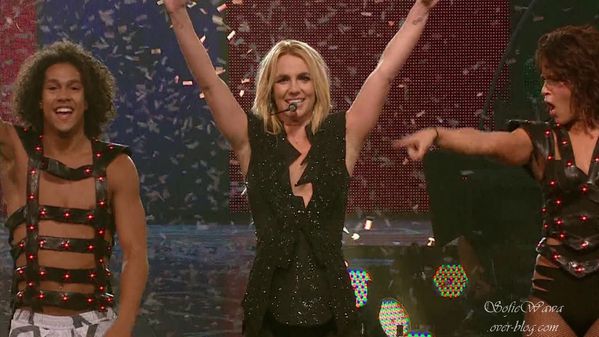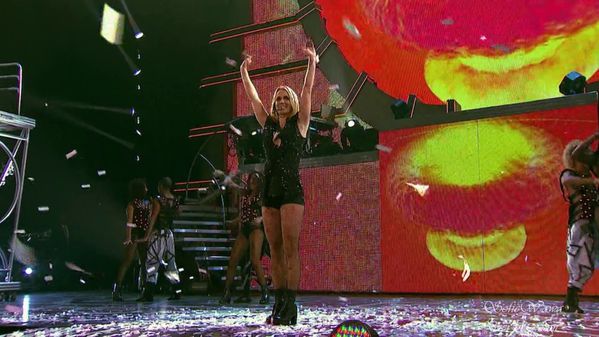 To see more pictures of "The Femme Fatale Tour" Go to this Gallery Link:
Britney Spears The Femme Fatale Tour