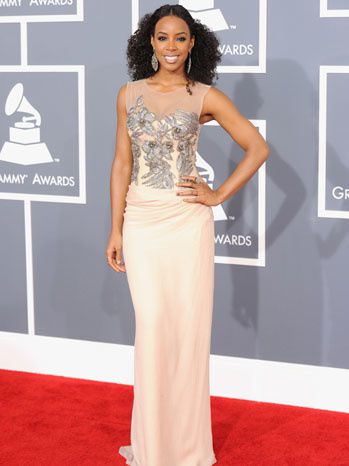 I loved the dress on her , the color is so soft and the cut is glamorous, it suits her beautiful body!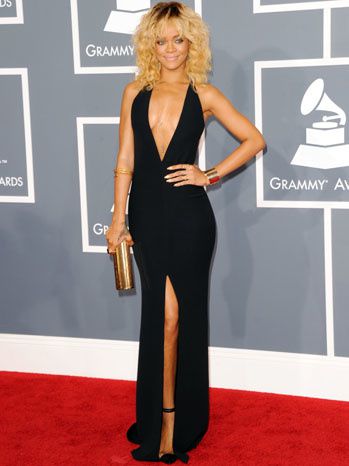 Rihanna rocks this blach Giorgio Armani dress, she looks so sexy, and her curves makes the dress even more gorgeous!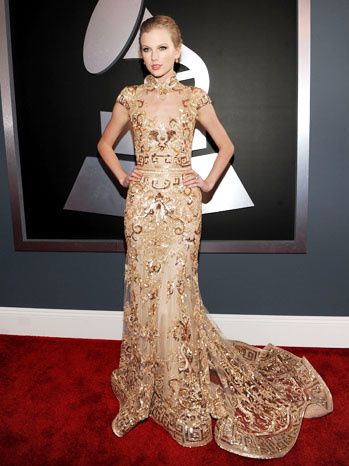 Glowing like a princess, taylor made a perfect choice for this grammy event, i love the metalic gold dress ...so perfect & glamorous, ..i adore it!