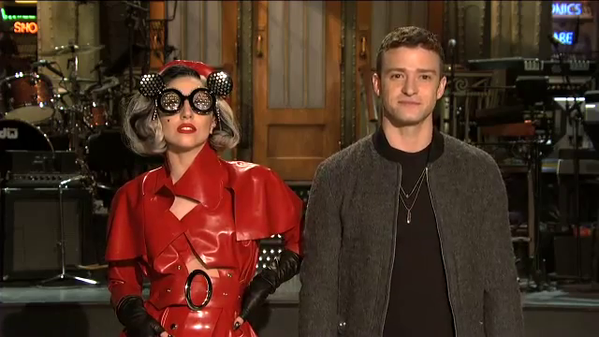 lady gaga & justin timberlake
par sofiewawa
This is one of my favorite episodes of the season finale of SNL hosted by justin timberlake with musical guest Lady gaga, it was so amazing and so funny! ....the perfect duet !
specially in this video, when he made fun of gaga, .......by the way i looove those glasses and the red leather outfit!
 They did a fantastic performance on this one, teaming up " beer & wine" versus "tea" ,i love the whole concept of this video, the costumes, the music, the dance, i just couldn't stop laughing........specially the one done by justin, the dance in that bottle........ ,was fantastic!..............man, you were so funny!!!!
Justin did really a great job hosting the show, check out this video!