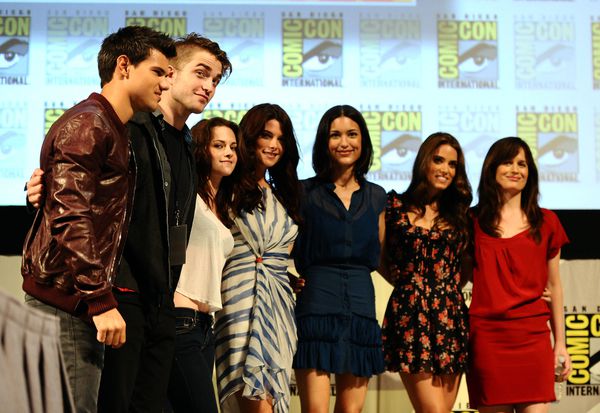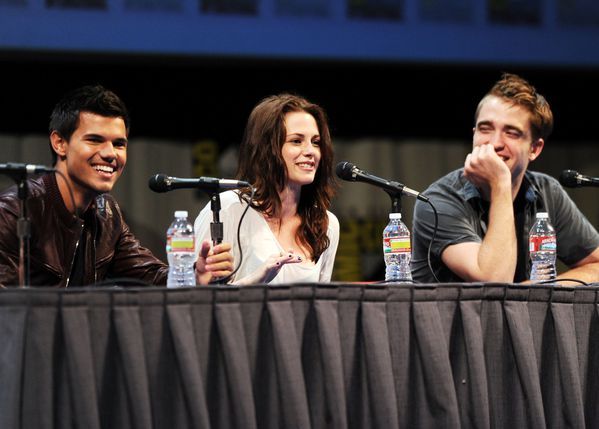 Twilight fans had a little taste of their favorite up coming movie ""Breaking Dawn part1" at Comic con on thursday, july 21st, they debuted two new clips from the saga, which are:
the Honeymoon clip, and the second one was about jacob, fans got excited about these two clips, specially the honeymoon scene, of course we didn't get to see them,you have to be there...!we are counting on you fans to bring us these two clips and more pictures as soon as possible!!!
twihards also got a chance to meet with the cast of "Breaking Dawn", they asked them questions about shooting this particular last 2 parts of the saga , they took pictures, of cource! and apparently they had a good time......good for them!
IT is getting more and more exciting, waw.............I can not wait to see the film.I am sure that Bill Condon did a great job!
You can see more pictures of the cast At Comic con in the album photos...!
These are the funniest moments of the cast at comic con..........specially the question asked by the little girl.....so funny!!!
I am waiting for your comments.................Good luck,LOL!