Our favorite vampire-romance movie series has proven to be a monster force at the box office. In its opening weekend, "The Twilight Saga: Breaking Dawn Part 1 », grossed a whopping $139.5 million in North America, one of the biggest opening weekends of all time.
The beginning of the end…….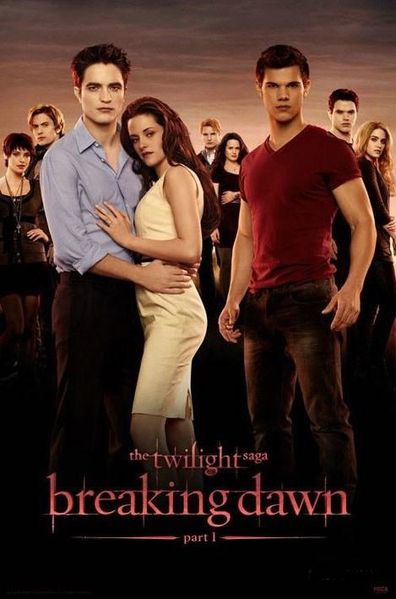 This is a very grown-up, adult movie. It's a romantic drama movie combined with intense horror, so much happens in this story; There is been so much build up where everything come together and happen in this one , it is Very different from the others, very emotional. They did an incredible job in creating the film's key moments: the wedding, the sex scene, the bloody birth scene, "imprinting" on a baby…This movie really had all the big scenes!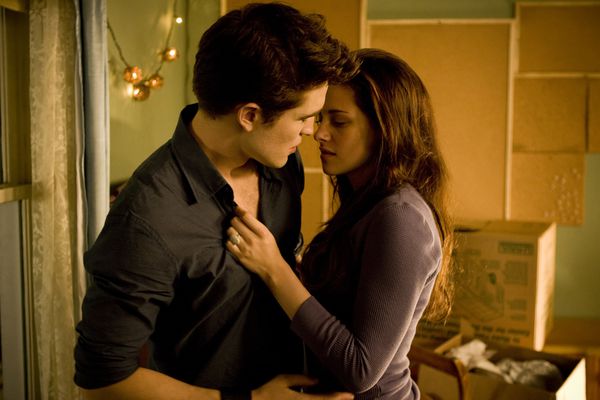 I just want to share with you my experience when I first saw the movie, and let me tell you I was so pleased... watching this movie made me feel like a fan again , it was an amazing experience, it made me cry in the first part and in the second part my heart beat was slowing down because suddenly I wasn't breathing...all the magic , romantic, scary, anxious moments , described in the book comes to life in this movie , I didn't feel like any part was missing, He (Bill Condon)kept it all in, I loved it... it was very true to the book, and what surprised me was the performance of all the cast, it really changed, we can all see them in a different light, specially Kristen's...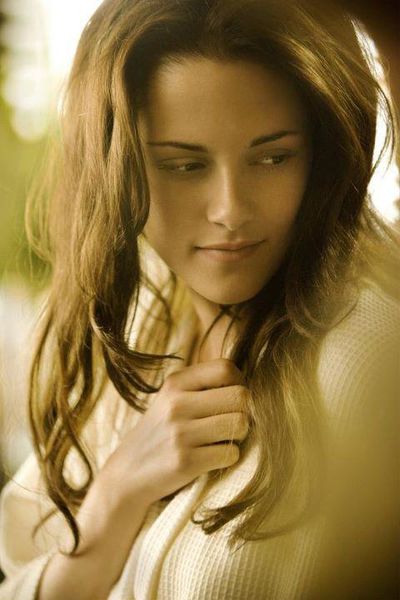 ... I was amazed by her performance, she is no longer the shy teen with a vampire crush but a young woman dealing with serious adult issues, she did a magnificent job in handling the emotional aspects of the scenes, it was definitely a deeply emotional, More mature role for her , and what was impressing is that I felt every single thing she is feeling, it was really exciting to see her capturing that for us ,and make It real ,..she really nailed it, and also what was fantastic is The chemistry between the two of them (Robert & Kristen)was amazing ; they can't fake that; it's like there is an energy between them, they looked like a real couple………maybe they are, who knows!!.......;i mean it's really obvious
The epic wedding….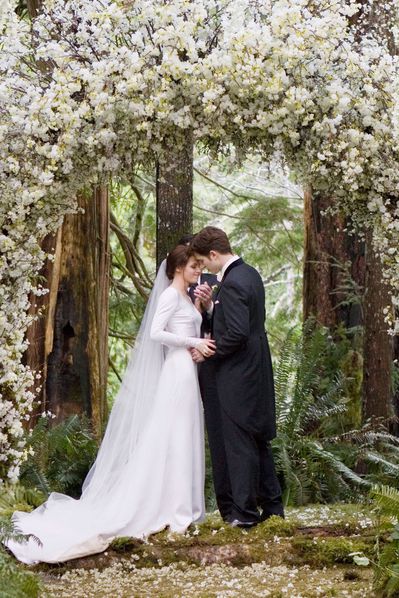 The movie begins with an invitation to a wedding….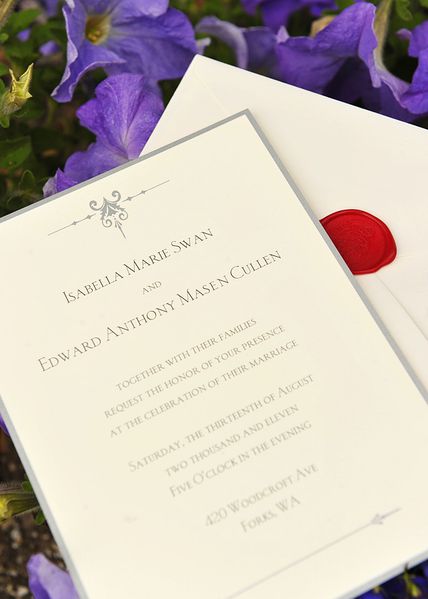 Bella commits hers self to her vampire love Edward, he was always the answer for her, and marries him in a lavish ceremony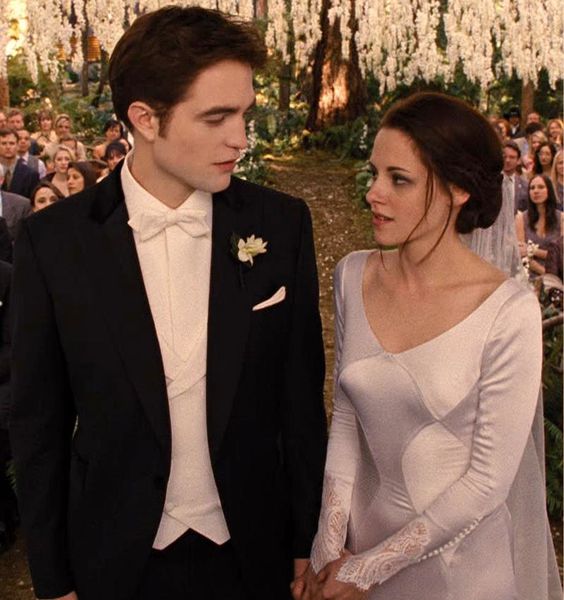 The wedding decor was stunning, just the forest-set location, that element of nature added something traditional classic & timeless to the wedding it was dreamy& gorgeous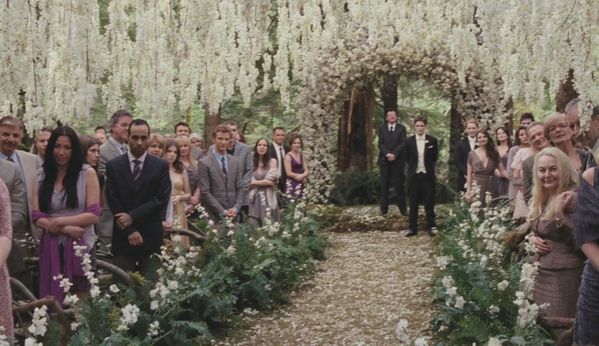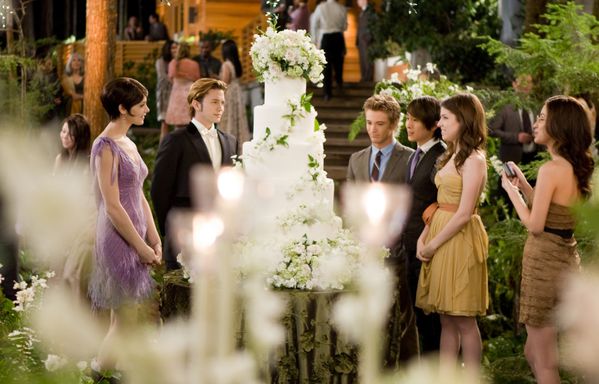 It was indescribable; I really felt her anxiety when she starts walking down the aisle it did feel very ceremonial and real.... she was acting like a real bride. It was magical.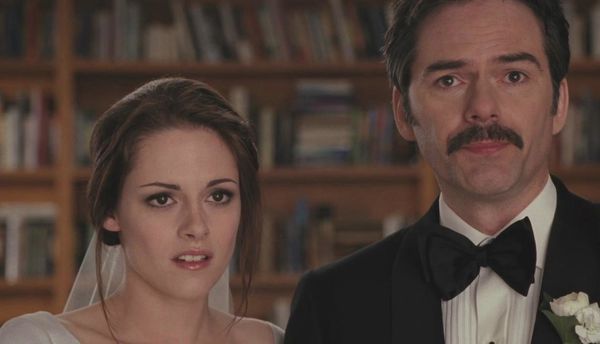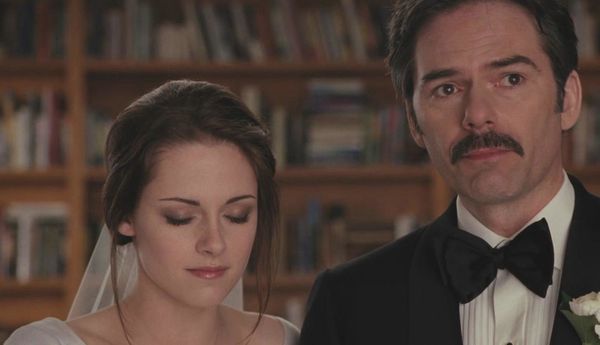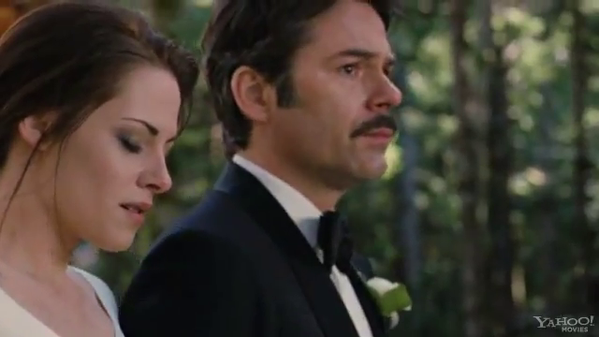 The true spark in the scene, for me was Bella's reaction to seeing Edward at the altar. The look that he gave her ….. ; Oh men...moved all the anxiety away & made her certain, that she wants to spend forever with him, and then she starts glowing, it was like a light went on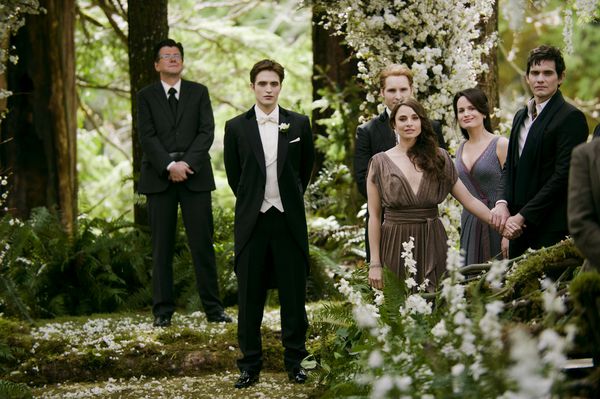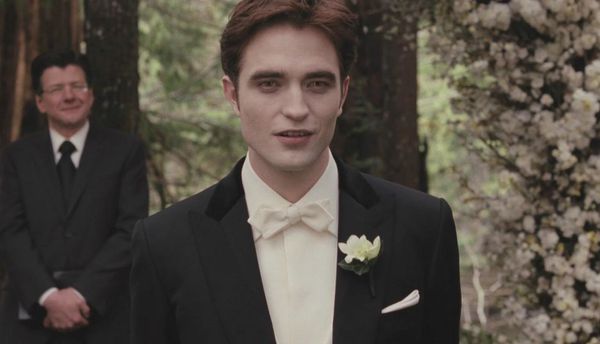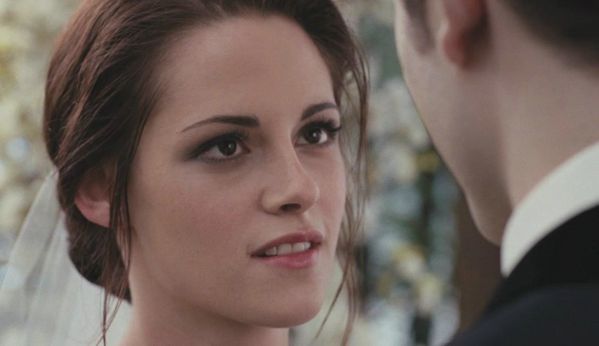 The wedding dress…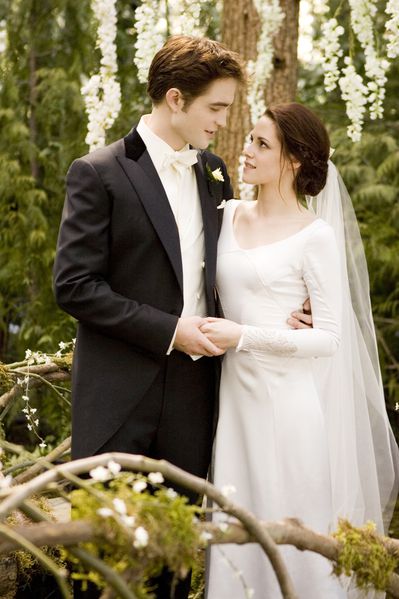 The dress was obviously a huge deal for the twihards and especially for me; I was looking forward to see it for a long time, like crazy!
It was entirely a relief…..
The highly-anticipated wedding dress that Bella Swan wears in her wedding was divine, they came up with a special stunning concept, which turned out beautiful, I adore it!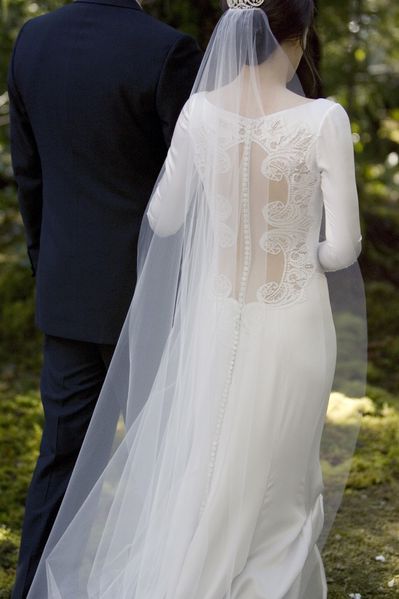 Bella took her vows in a sweeping Carolina Herrera dress handmade of crepe satin. It has a French Chantilly lace peekaboo back, (The back is such a surprise . . . sexy and yet very romantic), and is as white as the groom's vampire skin and as chaste as the virgin bride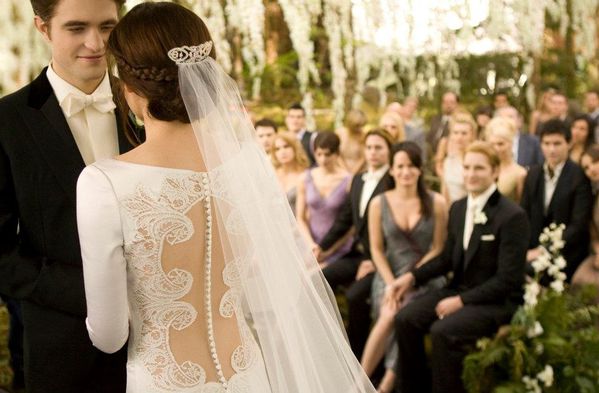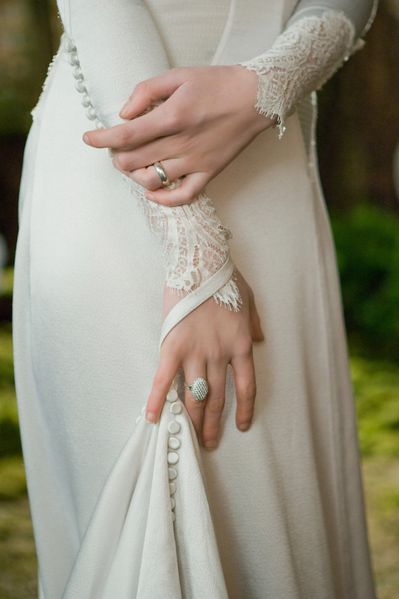 And manolo blahnik shoes....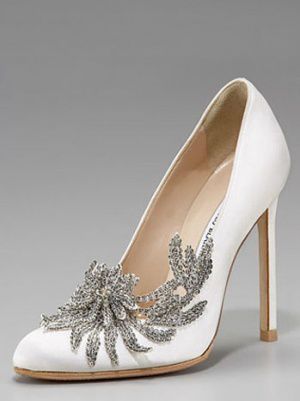 The dress cost a cool $35,000. Creating the custom gown was a top-secret mission that took four seamstresses six months to complete.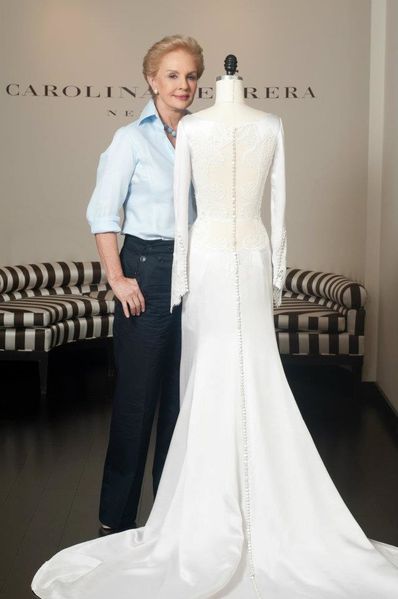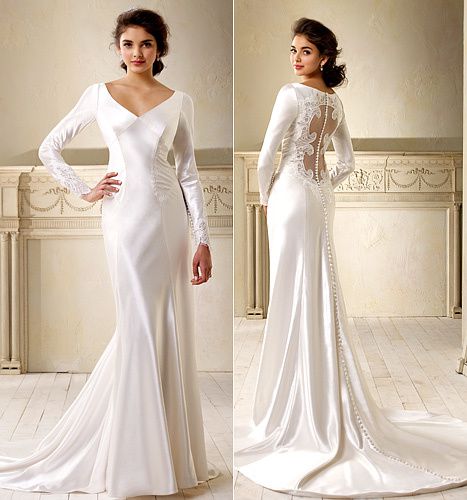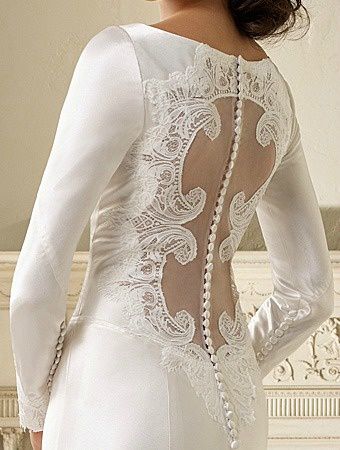 The Kiss…
The long awaited moment that we all hoping to see was the kiss, It was a long romantic sweet passionate kiss..... it was really a magical moment I felt it & i loved it!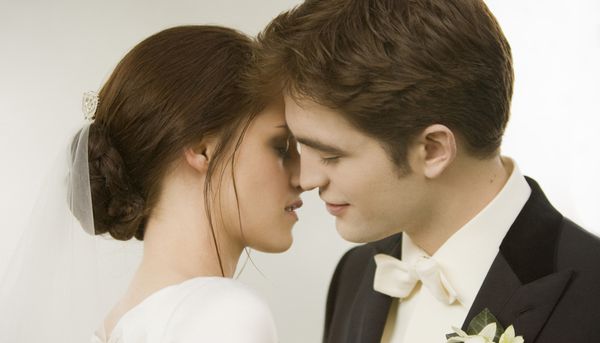 The wedding toasts…
There are a lot of comedic & hilarious moments which appeared natural, specially her dad's toast
But when it came to Edward to speak, it blow me away, I mean it was perfect, the right words to say, it was truly special:
"It an extraordinary thing …….to meet someone… who you can bury your soul to …and will accept you for what you are …….I've been waiting….what seems like a very long time …to get beyond what I am …with Bella…. I feel like I can finally began…so I like to propose a toast to my beautiful bride ………no measure of time with you …will be long enough…but it will start with forever"
The dance with Jacob...
The goodbye between Jacob and Bella looked real….. That was emotional too, I really liked it, you can feel the connexion between the two of them, & their dance was wonderful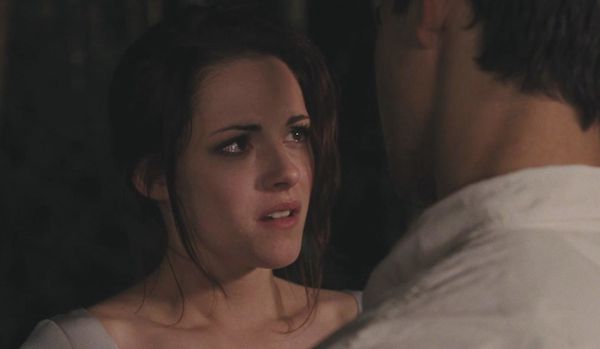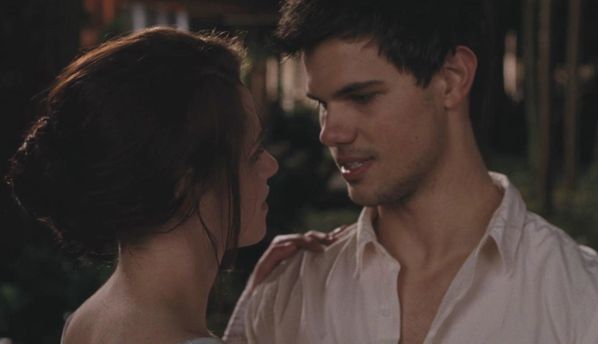 The honeymoon…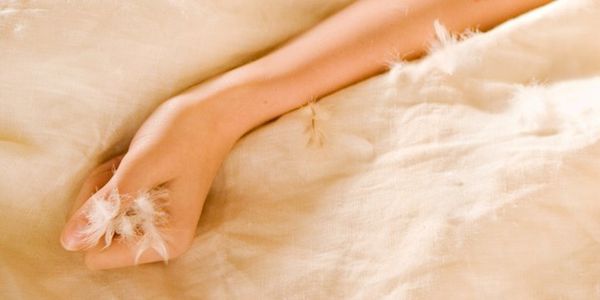 The two embark on their honeymoon in Brazil where they finally consume their relationship!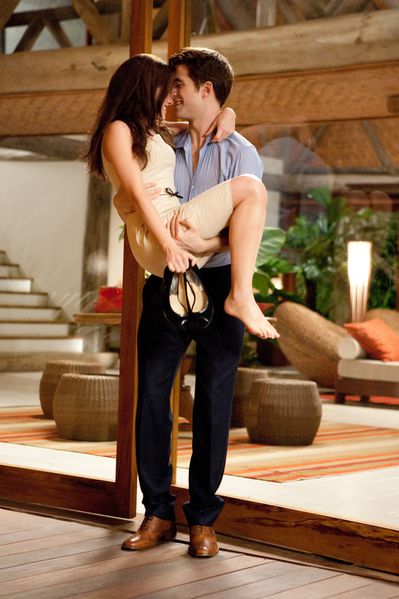 Bella wants to have the full human experience……….the experience of the first time making love……….which I was Looking forward to see for so long!!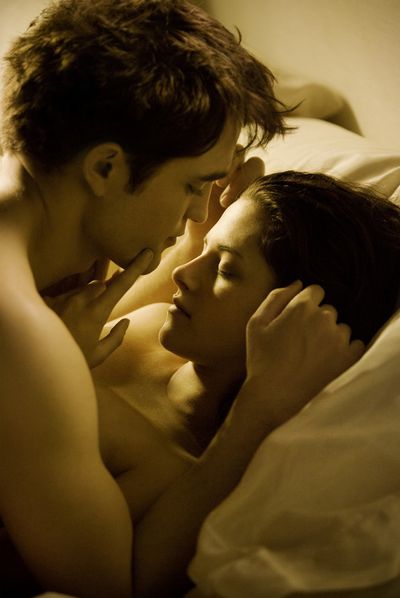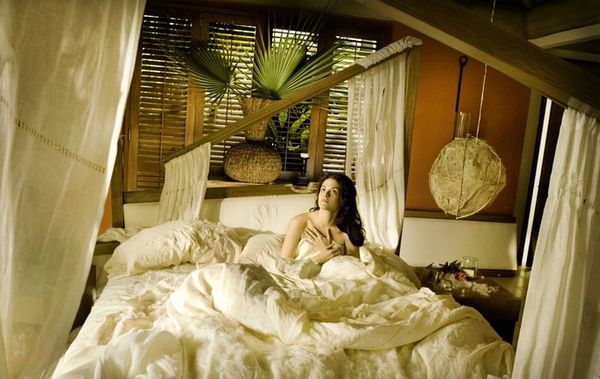 The sex scene; which has been teased over three previous movies, finally we get to see it, and let me tell you the resulting scenes are intense, the way they make love to each other, it was really beautiful, & when he broke the headboard, that was sexy!! They handle it really well.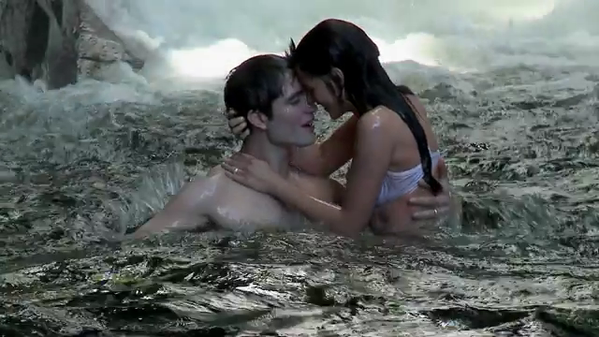 The honeymoon gets short when Bella finds out that she is pregnant…….it was fascinating & inspiring to see that moment when Bella looks at herself in the mirror, touching her belly & discovering that new extraordinary feeling of motherhood & that she is carrying a baby inside of her…….that was wonderful to watch!!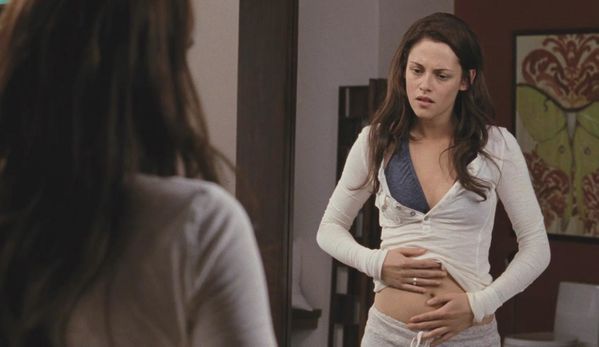 The pregnancy…
Bella is pregnant with a half-vampire, half-human baby, and spends a long time struggling through a torturous pregnancy. The baby is growing in an extraordinary fast rate and her health deteriorates really quickly , She looked extremely emaciated & she ends up looking so sick and awful, but She's determined, however, to deliver the baby at any cost even her own life
They really pushed so far with the special effects making Bella looks like she's about to die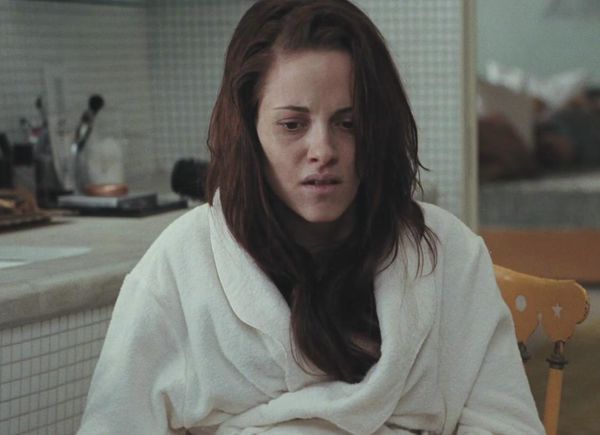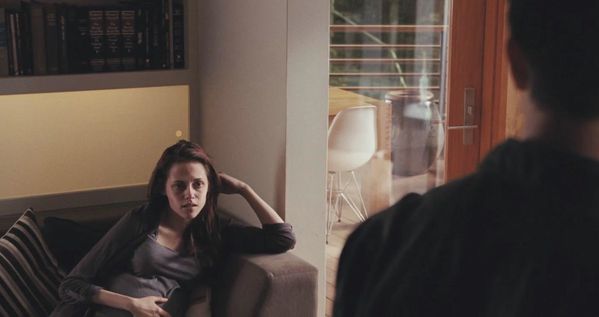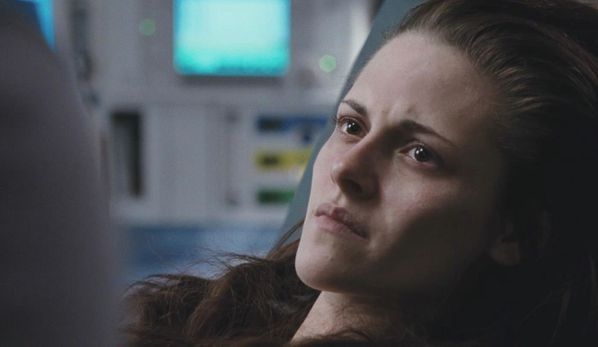 We get to see Edward in a completely different state, angry! Because obviously the love of his life starts being killed by this thing almost immediately, and that was interesting to see….rob did a great job capturing that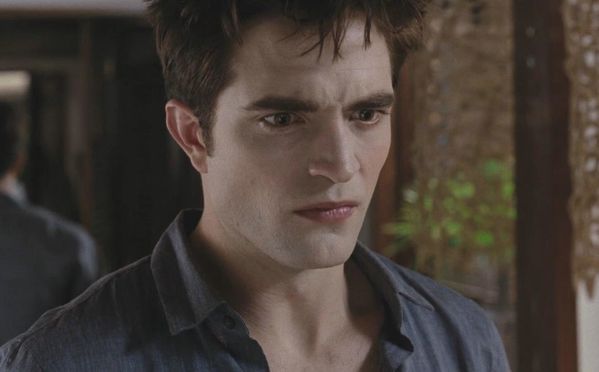 the moment that really touched me is when Edward hears the baby , and what changes everything for him , is the fact that the first thing he hears is how much she adores Bella, she is already aware of her and she loves her, he can't be immune to that...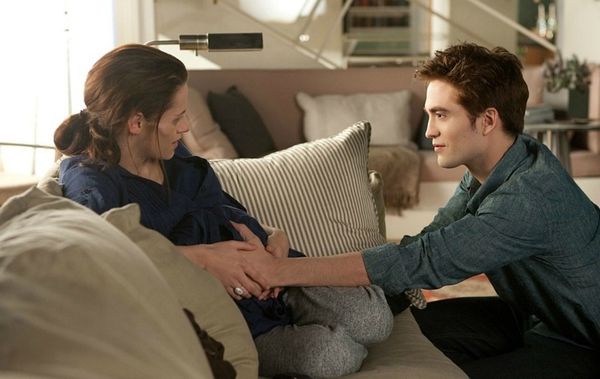 ... all the sudden it is not just about saving Bella's life it is about saving this real person who's not the way that he envisioned, she is not the bad part of him that is killing her the way that he always was afraid that he might, that this child is a part of her, something full of love, it is something beautiful and innocent, and Kristen's reaction was amazing she acts really like a real baby was inside of her…that scene was emotional!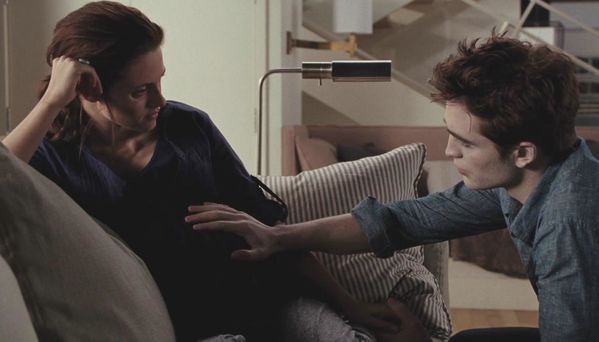 The violent birth...
I was so excited to see the birthing scene; because when I first read the book that moment was described with such Cruelty it was really difficult to make it visual
And the way they did it was so extreme & horrific; they came up with a brilliant concept by creating it from Bella's perspective
It was particularly gruesome, when Edward rips open Bella's stomach with his teeth. And then, Renesmee, is delivered, what was also terrifying to see is when Bella dies, that image was really choking!!
The most intense & emotional scene for me is when Edward attempts to revive her by biting her and injecting his venom into all parts of her body, it was really emotional & well handled, rob did it incredibly well …..We could actually see him going through losing the person most dear to him.
The transformation...
We get to see the suffering of Bella, going through her transformation & becoming a vampire, I liked the idea when they showed the inside of her organism when the venom transforms all parts of her body!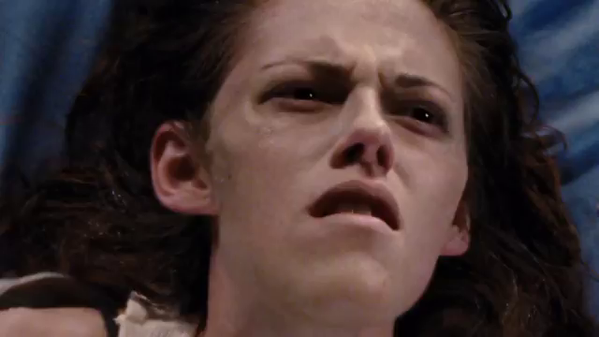 The imprinting...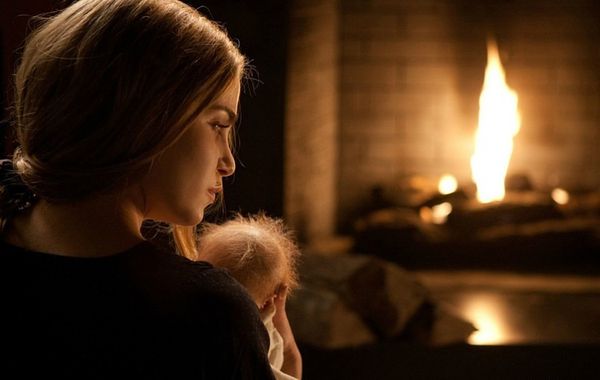 Jacob "imprints" on Bella's newborn daughter, Renesmee, he eternally bonds with the girl after her birth as it is described in the book….the imprinting part was confusing to imagine, it was interesting to see what they did with it & they handled it really carefully!
Bella reborn…
The movies ends when Bella opens her red eyes as a vampire………………..!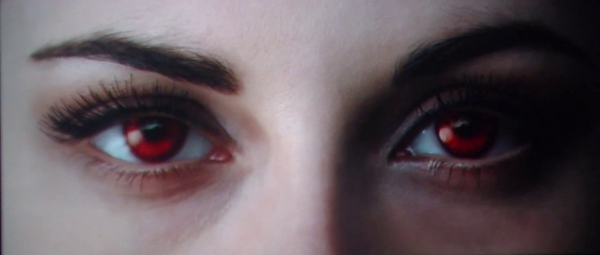 If you ever had the experience of watching the movie please write your comments below!