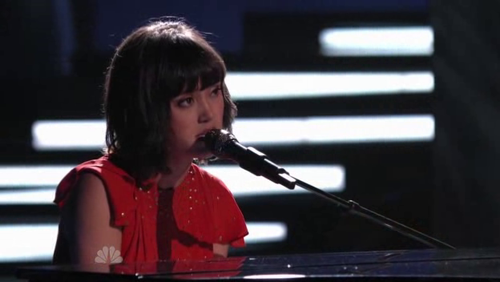 Dia frampton avait fait une merveilleuse perfomance de sa chanson originale "inventing shadows", la chanson est magnéfique,les paroles sont bien choisis, tres touchantes, je l'adore, vous devez l'ecouter,
Dia frampton, did a wonderful performance of her original song "inventing shadows",the lyrics was well chosen, Oh, my GOD!!!, the song is so amazing,so emotional, i looooooove it,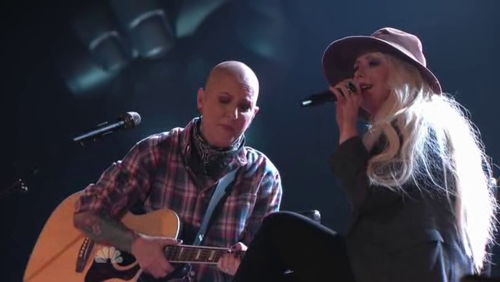 je suis une des grands fan de christina aguilera, surtout aprés avoir entendu sa chanson "beautiful", elle avait fait un duo avec beverly mcclelan chantant une autre version de cette chanson,c'etait magique, la performance etait parfaite, je l'odore
i'm a big fan of christina aguilera, especially of her song "beautiful", and when she performed with beverly mcclelan an other version of it, it was magic, the perfomance was amazing , you did good ,girls , i loooove it!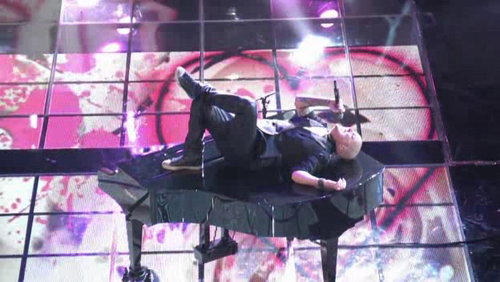 beverly a mit le feu dans cette episode, la performance etait electrique, la chanson est parfaite pour elle, elle te ressemble, "love sick"elle avait fait du bon travail,
oh! beverly , you set the stage on fire, the performance was electrical, and the song was fantastic, "love sick" , her original song, she did a great job,wanderful!!
vous pouvez voir tout les performances sur le site : wwww.youtube.com
c'est magnéfique vous n'allez pas le regretter...........................enjoy! lol