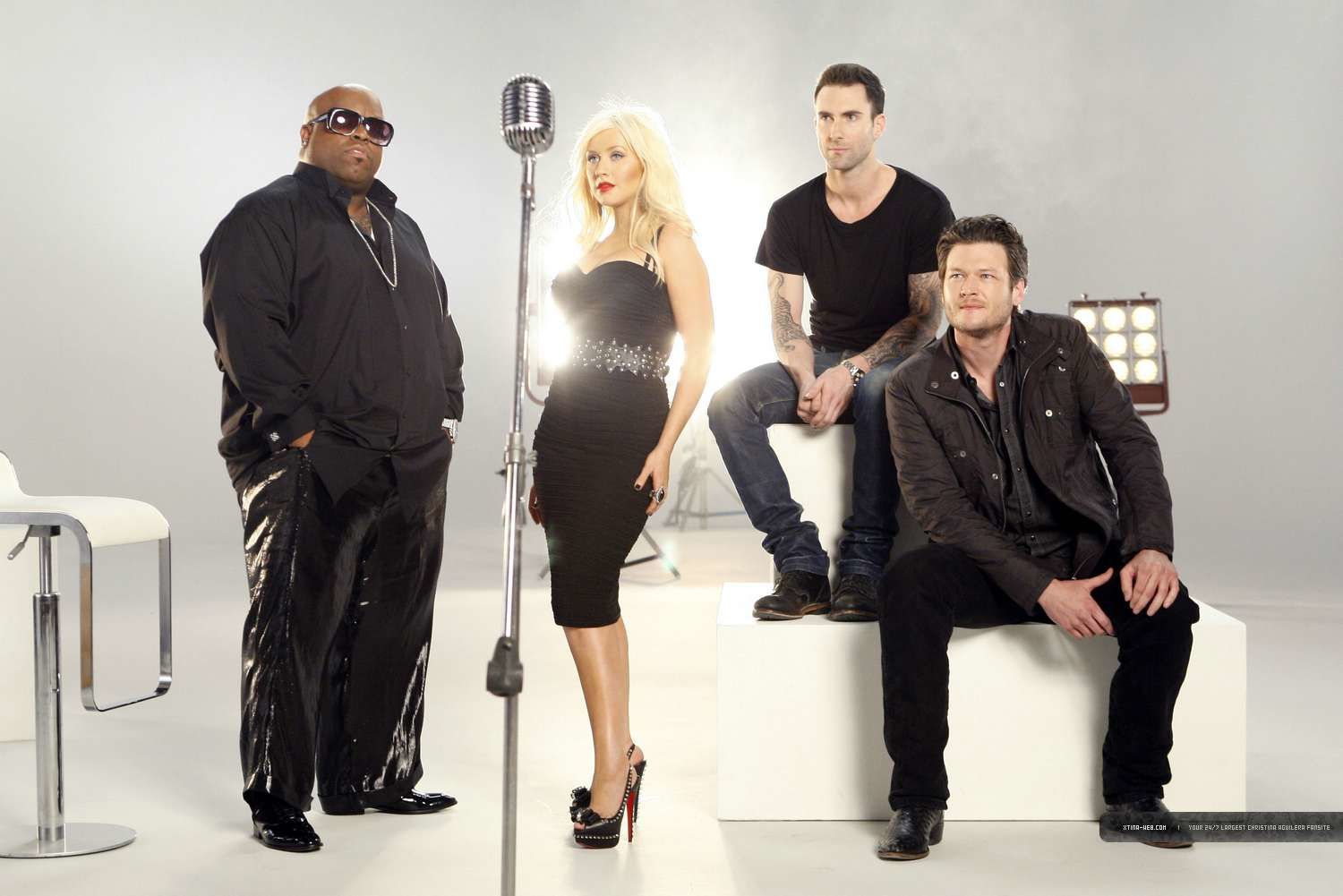 the voice coaches
par sofiewawa
Reality shows are getting boring and the audiance wants something new......well THE VOICE , this new show which you can watch on NBC channel, delivers that, with a highly engaging and social co-viewing experience that's earned a spot as top rated new show this season.
the consept of the show is to choose singers based on their voices alone, i like the idea of this show,so original, it's unlike any other show, they did a smart and a brilliant choice of choosing the coaches, each one of them has his own style, and type of music, they sound differently, and very successfull in the music industry. the first step is that each coaches has to choose their own team, they must not see the singers while his is auditioning , it' called the blind audition, if they like his voice, they turn their big red chairs (oh man, i get chill each time they do that).
the coaches are; CeeLo,Blake, Adam levine (Maroon5)(oh, he's so hot..!); and the only girl of the groupe is Christina aguilera, and i mut say, she is doing a good job she proved that she is really professionnel and she knows what she wants ,becides , she chose well her team, actually, each coache has well chosen his team, each one is unique.
OH! loooooooooove the show, don't u!
follow the voice here: www.nbc.com/the-voice/
....i'll wait for your comments.........see u, and good luck, LOL!